MEET OUR MULTI-FACETED TEAM
We would not be the company we are without the skills and integrity of our staff. Our Diamond family includes carefully selected professionals who each bring specialized value to complete our team.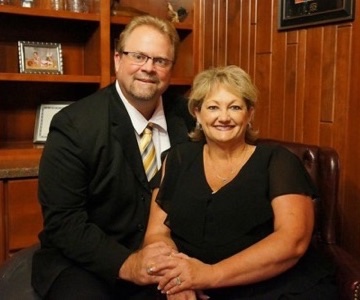 "This business and industry has given me the privilege to meet and work with many great people; so many that have become personal and dear friends. This company is built around some of the nicest people anyone could ever meet."
Tom Griesbach has a long list of credentials and experience under his belt. Tom  and his lovely wife Denise have owned and operated Diamond H2O since 1999. In addition to Tom obtaining his Master Plumbing and Pump Installer Licenses, the couple built, owned and operated five stand- alone carwashes, developed a DNR and Department of Agriculture certified water testing laboratory, and still make time to enjoy their 7 children and 9 grandchildren. Not only do Tom and Denise have a large family at home, but add to that an entire family at Diamond H2O! They keep busy to say the least. Another fun fact about Tom is that he loves to sing. He claims to be a baritone, however Denise says he is a tenor. She says he sounds the best when he is TEN OR fifteen miles away from the nearest person.
"I enjoy the challenges of working to correct the vast variety of water problems that we encounter on a daily basis and the diversity of applications that our equipment gets applied to."
John grew up in the water conditioning industry and has been involved with Diamond since he was a pup.  He has worked in numerous roles within the company throughout the years, including but not limited to salt delivery, residential/commercial service calls and installations, customer service, purchasing, product development and sales.  One of his favorite things about his job is all of the people he gets to talk to from around the world.  Our customers and vendors are neat folks!  John is a Master Water Specialist, a Licensed Pump Installer, a Learner-Restricted Appliance Plumber, and MRA (Institute of Management) Certified.  With his training, experience and smarts, it's pretty hard to stump this guy with a question, and we swear up and down this stuff flows through his veins.  John hangs with his family and friends on his downtime, and also hunts, fishes, shoots guns and enjoys running.  And when we say he runs, he RUNS.  His biggest race yet was a 50-mile ultra marathon that he completed in 9 hours and 31 minutes.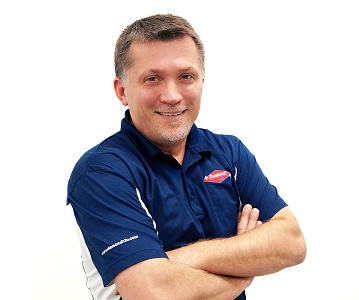 "I know I can't possibly do it all, but I like being involved in as much as I can.  We have an amazing group of people, all who bring different ideas and experiences with them.  Together, we make an awesome team, and that's a great thing to be a part of!"
Jeff literally got his start in purchasing from mowing lawns.  Working for the Parks Department, and then landing a job as a groundskeeper for a lighting company was where it all began.  After only a few months, Jeff was working in the parts room in close quarters with the purchasing staff, and the rest was history when they offered him a position as a buyer.  Since then Jeff has had courses in Materials Management and the Principles of Management Series from the MRA Institute.  Now he is the "go-to" guy here at Diamond.  He loves starting (and not finishing) a home improvement project, and prefers camping; especially when it rains at night.  His sister chopped his ear almost completely off with a golf club when they were kids when she was in mid-swing while golfing with their dad, but you would never know by looking at him.  Don't worry if he doesn't acknowledge you; he most likely just isn't listening.  He can hear just fine.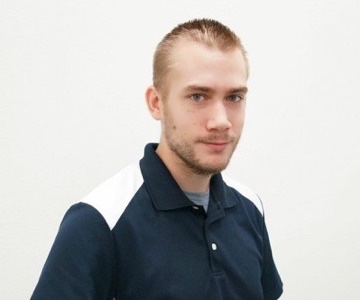 "My favorite part about this job is the variety of problems I get to face.  Everyone here is open to hearing other peoples' ideas and is confident in taking on big projects with a lot of challenges."
Dan came to Diamond just before he graduated in 2012 with a Bachelor of Science in Chemistry, with minors in Mathematics and Computer Science.  He trained in our in-house lab originally, and now he assists in product development and design as well.  It's all thanks to Dan that we have been achieving validation status for many of our new products.  Things that are easy and make sense to this fella will be way over most people's heads.  For example, he built and calibrated his own 3D printer for the fun of it.  Dan likes to golf on his free time, as well as tinkering around with other projects.  He also created his own version of ITunes from scratch, and caught a 9'3" Sailfish in Mexico when he was twelve.  Dan is on the quieter side when it comes to the Diamond family, but we think that's only because he is silently developing his Jedi powers while the rest of us go about our daily interactions.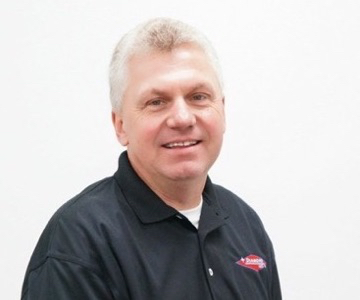 "I like the down-to-earth atmosphere at Diamond H2O and how we all work together as a team. Meeting new customers and having them compliment a neat and clean installation really makes my day."
Rick worked for Hillshire Farm before coming to Diamond H2O, and then began assembling water softener equipment and conducting deliveries and service calls.  Now he holds a Restricted Journeyman's Plumbing License, is a Certified Water Specialist and is currently studying to become a Master.  Rick works proudly alongside his son Eric, and is a leading service technician with the most experience on the road.  He built his own "man cave" two years ago, which has become a gathering place for friends and family to watch sporting events.  He and his wife love to travel, and some favorite daredevil experiences involve a helicopter ride in Maui, white-water rafting in Colorado and climbing Dunn's River Falls in Jamaica.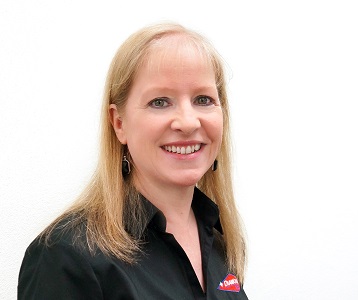 "Working at Diamond H2O is like working with family.  Everyone is supportive of one another and willing to help.  I am amazed every day at the knowledge and kindness of my co-workers."
Tami is the most organized of any of us by far.  Her determination for perfection makes us all question our methods!  Tami has previously worked as a Deputy Clerk, as well as a Post Office Clerk for 18 years.  Just to give you an idea of how much things have changed in a short amount of time, Tami started working for the post office when they still had to lick the stamps.  Beyond that, she has seven years of experience in the water conditioning industry working in credit and collections, customer service, accounts payable and accounts receivable.  Tami enjoys spending time with her family, especially her grandson, and if she gets the time she loves to read.  Tami also won a two-step competition back in the day, so we are calling for an encore!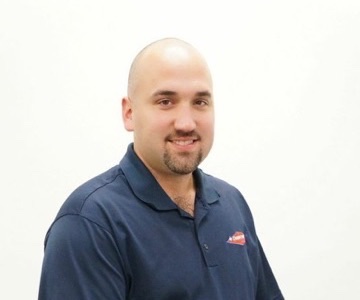 "I appreciate our team atmosphere, working with a variety of customers and the challenges that arise with treating some of the most severe water quality issues."
Eric began his career at Diamond H2O delivering salt to customers.   He now holds a Restricted Journeyman's Plumbing License and a Wisconsin Department of Natural Resources "pump installer" license.  He is one of Diamond's primary service men for our retail division, and a graduate of the MRA School of Business Management.  Eric looks tough but his easy-going personality is well adored among his peers.  He watches Brewer and Packer games, is an avid outdoorsman, and likes spending time with his family.  A highlight of his bow-hunting career is shooting a black bear in Saskatchewan, Canada, and then another in Manitoba.  He also caught a 40-inch, 16 pound Northern with no landing net on a local river. (Or so he says…)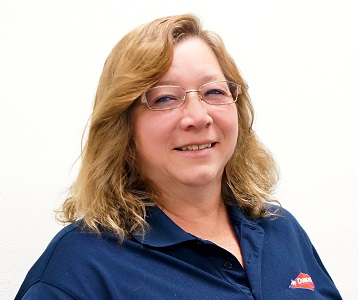 "My position here is very rewarding, and it makes me feel heart-warmed when we come up with solutions for our customers.  We have a great staff that enjoys working with each other, which makes it even better."
Accounting duties were the beginnings for Lou Ann at Diamond H2O.  Since then she has continued to grow and learn many different facets, including working with the in-house laboratory, scheduling the service technicians, and assisting the sales department.  Louie is the mama of the house here at Diamond H2O, and when you call us she will most likely be the one you talk to first.  She will make for darn sure you are pointed in the right direction for your specific needs.  She spends a lot of time with her family and 10 grandchildren, including fishing with them.  Louie loves to travel and play volleyball with her neighborhood girlfriends on a league. Her grandchildren tell her they think she is in her late 20's, when their mother is 31.  She most definitely doesn't miss an opportunity to rub that in to her daughter!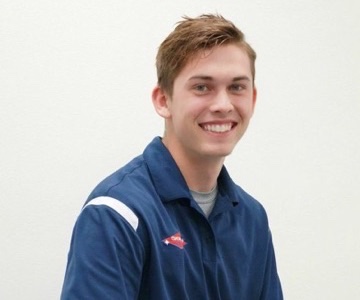 "I work with awesome people at Diamond H2O, both co-workers and customers.  As I continue to learn, the less I feel I know. I'm excited about all there is to learn from this company and industry."
Gabe is our young one, the baby of the family if you will.  He's got some big shoes to fill, and so far he is kicking some water conditioning tail!  He is training to become a Certified Water Specialist, a Restricted Plumber, and works in production building our awesome commercial reverse osmosis systems.  He's smart and super productive, and having him on the manufacturing end of our company has opened up a ton of opportunity for growth.   Gabe also enjoys working for Diamond H2O because the morals of the company line up with what is important to him.  He loves to hunt and has been playing the guitar for several years now, and he has been to seven different countries.  We have to chase off the model scouts on a daily basis with this guy working here, so it's a good thing Gabe is humble or you would see him in the next season's edition of the Abercrombie catalog.